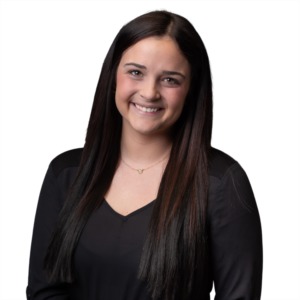 Lauren was born and raised in the Youngstown, OH area.  In 2021, she is began her new career with The Valley's #1 Real Estate Team.
Before becoming a realtor she waitressed for 5 years and also obtained a Bachelor's degree in Exercise Physiology from Youngstown State University.
In her previous roles, she had served the public in numerous ways whether it was through the food industry or the fitness industry. That is why she decided to bring her hard work ethic and elite customer service into the real estate industry.
With a passion for service in the Youngstown area, Lauren is ready to help with all of your home buying or selling needs. As a very proud member of The Holly Ritchie Team, she strive to carry the values of hard work, integrity, and outstanding service in everything she does.